finally Kagamine Len SPICE!
cosplay
I'm was able to do
during this
cosplay
I had problems with the contact lense, i was wondering why the other pair kept on slipping out of eye!! I found out i placed it inside out!!
real colors without editing
for the second time... it's hard on deciding the color.. actual photos are this yellow!! too much yellowness,
But if i remove the color it becomes lifeless too, since i don't wanna lose Len's hair color in the photo..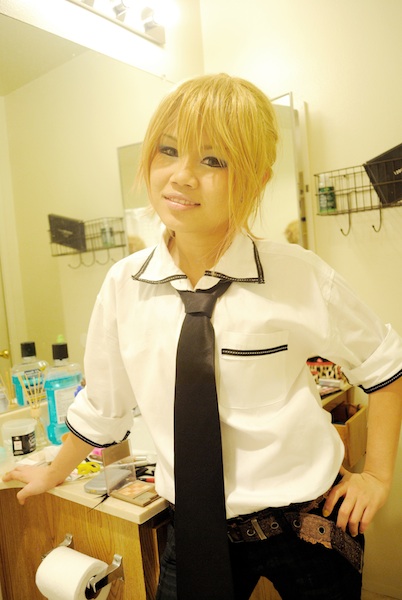 the mess everytime i put on
cosplay
make up!!
so far for today, these are the only photos ... I wan't finnished photos to look more exciting & fun just as the feeling in SPICE!
WAIT!!! SPICE! is too... *cough cough* too much!